SOFT SB300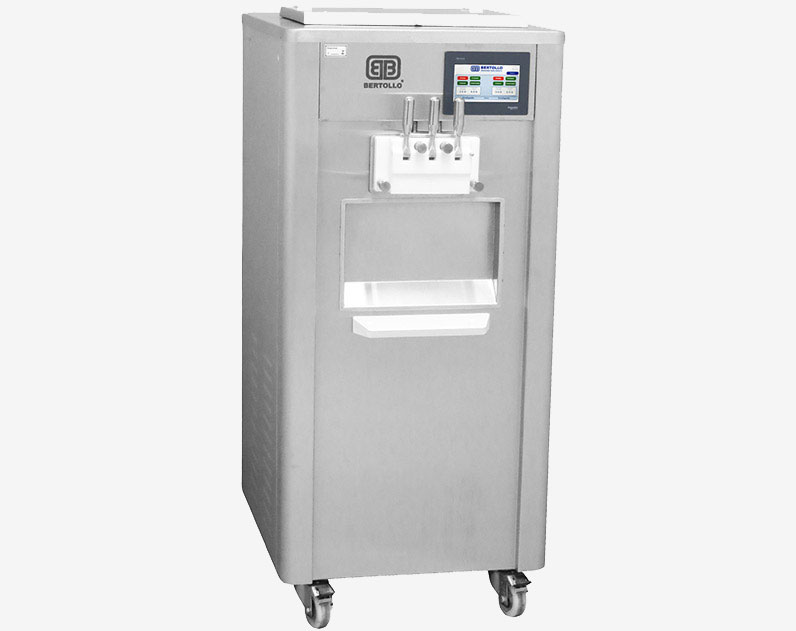 Soft SB300
Base with 4-inch swivel casters, with brake, structure and linings made of 304 stainless steel.
The cylinder receives a chrome bath treatment that prevents wear by friction, enabling the production of more abrasive products, such as the açaí syrup.
The vats have an independent cooling system and thermal insulation in expanded polyurethane.
The syrup dosing pumps with mechanical regulation ensure an excellent overrun.
The ice cream consistency adjustment is done through the control panel which has touch screen technology.
Sealing of the spatula shaft is made by a mechanical seal.
Refrigeration with hermetic compressor, R404A gas, air condensation, finned condenser.
PRODUCTION TABLE:
Using the side grips: One shell every 20 seconds in each gripper.
Using the central clamp: One shell every 10 seconds.
External Connections:
- Electrical:
220 V Three-phase: 30 A three-pole circuit breaker, 06 mm insulated flexible cable;
380 V Three-phase: 20 A three-pole circuit breaker, flexible 04 mm insulated cable.