Cooling Tower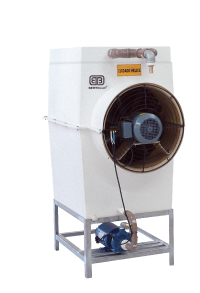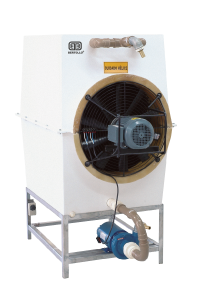 Industrial Use
Fixed base built in stainless steel 304, fairings and coatings in polyester reinforced with fiberglass, GRP.
The Bertollo line cooling towers employ the highest technologies for thermal dissipation through the evaporative process.
The spray nozzles produce a hollow circle jet, with that the hot water acquires a swirling movement, and the labyrinth-type droplet eliminator, which limits the drag to a level of less than 0.1% of the circulating water flow without loss of static air pressure. These are features that maximize heat exchange using the least amount of water possible.
The F-40 model can be changed, specially prepared to work where there is a great distance between it and the heat source. In this case, it is equipped with a 5hp pump.