Continuous Producer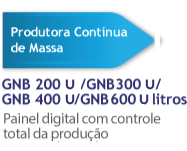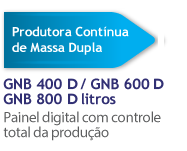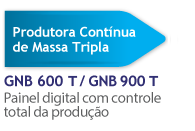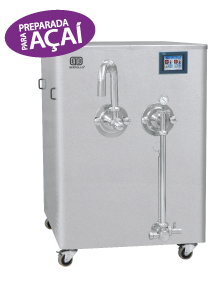 Industrial Use
Bertollo Ice Cream Machines Industry has in its line of equipment, continuous ice cream producers, which are manufactured with materials that meet the strictest quality criteria and employ technologies that guarantee the production of ice cream with excellent overrun.
Refrigeration with semi-hermetic compressor, HP-81 gas, water condensing, Shell, and Tube condenser.
With the experience of over 30 years in the construction of ice cream machines, Bertollo uses in the manufacture of its equipment a water condenser, Shell and Tube type, designed and manufactured by Bertollo. State-of-the-art technology to maximize the efficiency of heat exchange processes, such as the use of finned tubes, materials with thermodynamic efficiency, with access to its interior for maintenance and cleaning.
The beater cylinder receives a chrome bath treatment. The bushings and the pump piston are made of high-resistance ceramic, which prevents wear due to friction, enabling the equipment to produce the most diverse types of ice cream and açaí.
The beater shaft sealing, manufactured in stainless steel 304, is made by a mechanical seal with ceramic material, which guarantees great durability to the equipment.
The pneumatic system for incorporating air has high-tech components to guarantee the quality of the ice cream. The equipment is equipped with 3 air filters.
The first filter is responsible for removing the moisture contained in the air.
The second filter removes imperceptible solid particles that may be dispersed in the air.
And the third is a charcoal filter, responsible for eliminating gaseous contaminants, capable of producing undesirable odors and flavors to ice cream.
Touchscreen Control Panel. The air incorporation control in the ice cream is done through this panel.
All mechanical devices, piping and connections made of 304 stainless steel. Expanded polyurethane thermal insulation. BERTOLLO offers several options for continuous producers:

The models with the highest capacity of the continuous producers of a single flavor have 02 cylinders in the same freezing circuit, models GNB 800 DU, GNB 1200 DU and GNB 1500 DU. Dual and Triple models operate with a combination of two or three machines on the same equipment, with completely independent operation and controls.